About Arcadian Projects
At Arcadian Projects, our passion is clear… connecting our clients with sustainable, alternate and energy efficient power systems.
By providing tailored energy solutions, we help our customers meet both their energy generation and conservation goals. On top of helping organizations create their own power, use less energy and optimize energy usage, Arcadian's clients receive government incentives, are able to drastically reduce operational costs and their carbon footprint.
Currently Arcadian business focuses on the commercial and industrial sectors. All aspects of our projects are completed in-house by our contract administration, design technicians, project managers, and certified skilled trades. With over 20 years of electrical, mechanical, and project installation experience, we've developed a proven project management approach for safe, cost-effective and efficient projects, every time.
Mission Statement
We are a leading energy solutions contractor; knowledgeable and responsive to our customers' needs. We provide tailored energy solutions with long-term service and technical support, helping our customers achieve both financial and sustainability goals.
Our Team
At Arcadian Projects our energy system professionals work together in specialty teams, each focused and trained in their areas of expertise. We are bound by our passion for sustainable energy and our commitment to the highest standards of client satisfaction. Since the start of our company, we've worked hard to maintain an issue-free record of operations. We can proudly say: each and every client has agreed to be a reference for our work.
Our Founder
As co-founder and president of Arcadian Projects, Luke Shantz is a seasoned energy professional providing trusted solutions across all sectors.
As a visionary, Luke has focused his work in supporting renewable energy and optimization across commercial, industrial, and agricultural applications for owners, developers and utilities. Dedicated to green energy solutions through 10+ tumultuous years of policy and funding changes, Luke is a futurist who brings to life his commitment to disrupting the link between energy consumption and productivity—creating data-backed, creative solutions for progressive clients.
After working for 15 years as a certified millwright solving complex problems, Luke's field and project management experience prompted him to imagine Arcadian Projects as a unique one-stop shop for clients seeking design-to-execution expertise. With full-service, certified multi-trade teams, Luke and Arcadian Projects work at the frontline of the energy sector – and he's proud to say that his teams have earned credibility and referrals from stakeholders across all industries.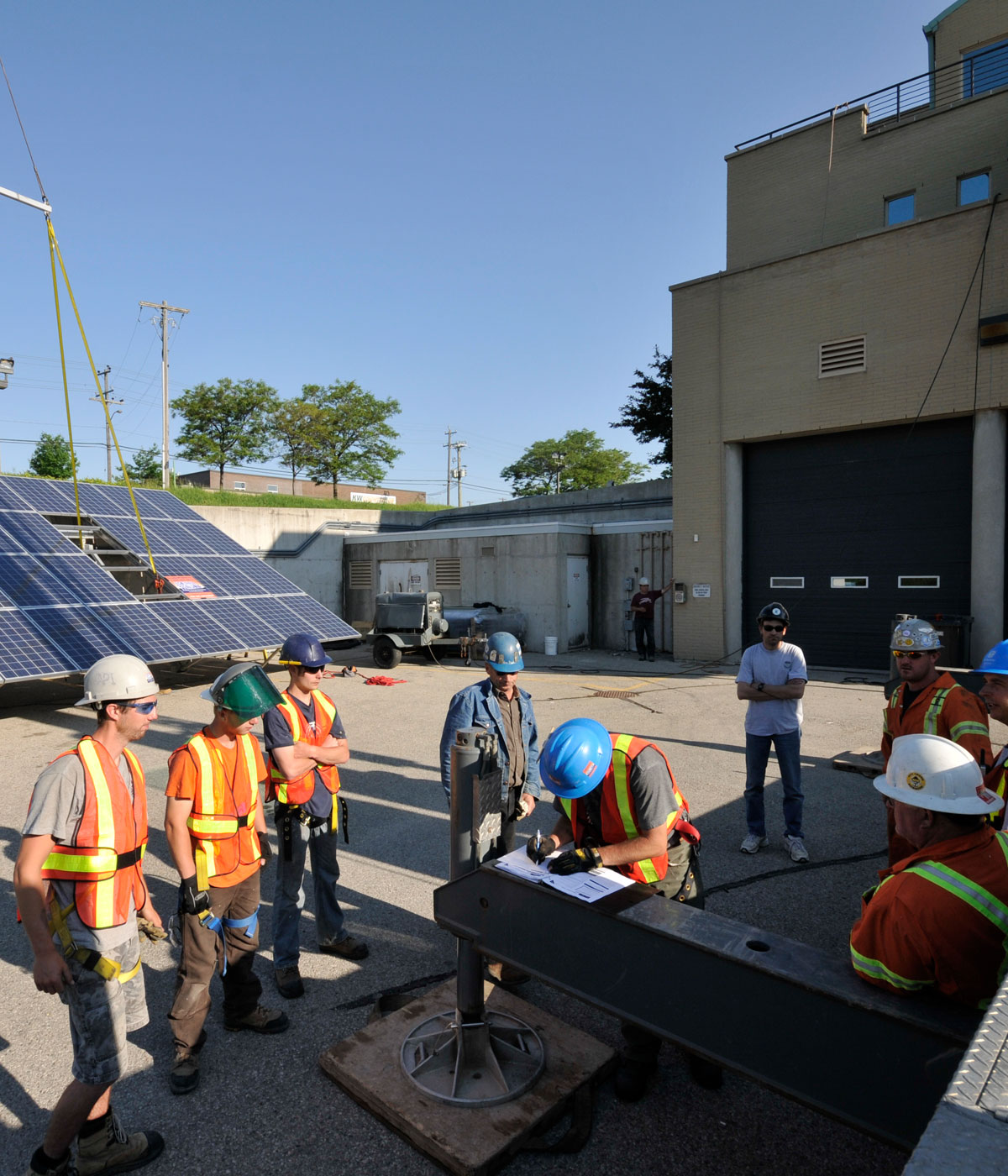 Safety
Arcadian Projects is committed to the safety of our employees and project sites at all times.
Following our Health & Safety Management Program, it is our policy to train, certify and educate our employees in all aspects of Health & Safety and Accident Prevention for all types of projects they may work on. Our Safety Program is designed to include site specific training, such as solar project sites and lighting upgrade projects.
Recognizing the hazards on each site is crucial to the prevention of accidents and injuries. We achieve this by completing a Job Safety Analysis (JSA) for each site prior to starting the project, as well as daily safety talks with our onsite employees and regularly scheduled safety meetings.
It is the responsibility of Senior Management, Supervisors, Workers, and the Joint Health & Safety Committee to ensure that safe work conditions and practices are maintained.
Arcadian Projects works with a third party safety consultant and is a member of WSIB Safety Groups program, Grand Valley Chapter.
Arcadian Group of Companies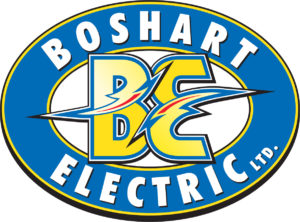 BOSHART ELECTRIC LIMITED
In February of 2019, Arcadian Projects acquired Boshart Electric, merging their business operations and growing the Arcadian Group of Companies.
Boshart Electric Limited is an electrical services provider that was founded in the mid-1940s by Elroy Boshart, and in 1974 was purchased by Ken Boshart and Sam Roth and later changed hands in 2004 to Scott Pfaff.
Uniting under the Arcadian brand, Boshart remains the same dependable Electrical Company, now able to offer Millwrighting, Mechanical and Piping, Energy Management services and more.

CALVIN ISCHE PLUMBING & HEATING
In January of 2020, Arcadian Projects announced the acquisition of Calvin Ische Plumbing and Heating out of Stratford, ON. The experienced and diverse team of professionals at Calvin Ische has been serving its customers in Southwestern Ontario for over 20 years. Calvin Ische P&H will now be able to offer their customers the full multi trade resources and the vast range of energy solutions that Arcadian Projects Inc. specializes in.