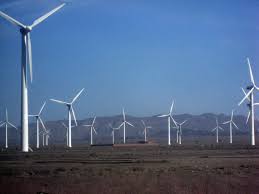 Update: Large Renewable Procurement Program II (LRP II)
(Last Updated October 26, 2016)
The government just announced its cancellation of the LRP II process for consumers, thus resulting in IESO halting all RFQ's for the LRP II process. LRP projects are utility-scale systems, anything above 500 kW, such as 10 MW solar or wind farm.
This program cancellation does not affect consumers applying for a FIT or microFIT contract, as those projects are below 500 kW. The government has made no indication at this time that FIT5, which is set to open October 31, 2016, will be canceled and microFIT contracts continue to move forward for the foreseeable future as well.
 For more information on this announcement, please visit:
http://www.ieso.ca/Pages/Participate/Generation-Procurement/Large-Renewable-Procurement/default.aspx
https://news.ontario.ca/mei/en/2016/09/ontario-suspends-large-renewable-energy-procurement.html